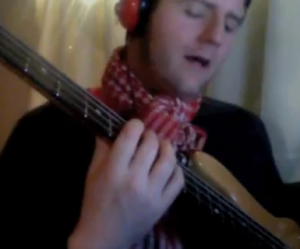 HELLO OTTOBOTS!!!! Its Jurstday Thursday so you get Justin music! Here is a sad song I wrote called ALONE. Below is a funky version…then further below is the original sad version from when I was sad about a lady in Osaka.
I am still trying to get the hang of playing my own songs. This is me in my bed room a few months ago in Tokyo. Pardon my squeeze on the high notes.
and here is the originallllll below with some retarded random video
in the original, u can hear a train go by in the background while I recorded bass and vocal together. I like.
Which one do u like? 2007 or 2011 version?