You Might have heard rumors that The Ottomen are no longer, but YOU ARE WRONG! In Early March 08, The Ottomen STL got together in the studio and recorded 15 songs, Most new and a few Ancient Ones. The new ones being
Altered Beast
Above the Law
Times Beach
Trio-oh-oh
Hostile (Hostel)
Pole Position (R U ready 2 Qualify?)
The Pig and the Horse
Little Brown Jug
Interpoliceman
Smooth Wild Cat
White Jaguar
*In Jamaica (Bonus SOng)
and Old tracks newly recorded by the Ottomen STL
Song About a Fridge
Japan
Mayo
Lonely Surfer Girl
The Album is being produced by Long Time Ottomen Musican Justin Sullivan Dicenzo
Justin Dicenzo is now mixing it down in LA so stay tuned for more info.
Also, Live Shows throughout the ST Louis area will commence in May!
Hip HIp Hooray and Viva Los Ottomen!
Dave

Contains 14 all new recordings including Brighton Beach, Lunette, You Dont Have to Rush Off and more.
You can also download the album in mp3 form from Itunes!
More Comics and Music available at the Ottoshop!
March 17th, Paper Fleet are having a release party at Cake-Shop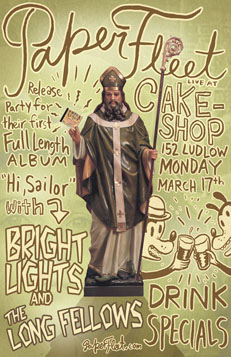 Misung and Paper Fleet got together to record a special cover tune.
you can downlaod it from the mp3s section below.
Rumor has it there may be an ottomen show in New York in mid- December 2007. Stay tuned.
This is Misung here, congratulating Jim on a splendid job of updating the Ottomen's new non myspace webpage! I'll update it as much as possible. Right now we are just practicing for the plethora of concerts coming up in the next few months. Justin might return to the STL to play in September or he might be going on a world tour with his band in LA. Only time will tell.
That's it for now!
Click here to read the recent review from the Riverfront Times St. Louis