"MISUNG SINGS GIRL'S SONGS" NO. 6!
HEY, BACK AGAIN WITH MISUNG MONDAY AND MORE SONGS SUNG BY ME THAT GIRL'S WROTE.
THIS WEEK, THE LOVELY LADY, KAREN O (and Daniel Johnston) FROM THE "WHERE THE WILD THINGS ARE MOTION PICTURE SOUNDTRACK".
THE SONG(S) "HEADS UP/WORRIED SHOES MEDLEY".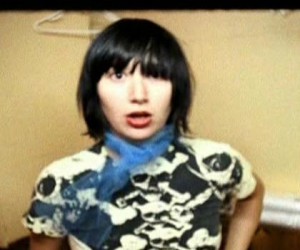 FOR THIS TRACK, I TRIED TO STAY AWAY FROM THE ELECTRIC AND STICK TO THE ACOUSTIC GUITAR, KEYBOARDS AND HAND CLAPS TO
GIVE IT A MORE RAW FEEL. The first song "Heads Up" ran at a mere 2 minutes and 30 seconds so i thought meshing it with "worried shoes"
(which is a great song by the fabulous artist "Daniel Johnston" -that Karen O  covered in the movie), would fit right in at the end. I added a lot of vocal tracks, some horns, alien ambient noises,  and lots of other stuff to make this a fun track to listen to. Hope you like it as much as i had making it for you. Enjoy, my friends. More to come!
Dave (Misung)
CLICK HERE TO LISTEN TO  (OR DOWNLOAD)  "HEADS UP/WORRIED SHOES"> heads up-worried shoes